S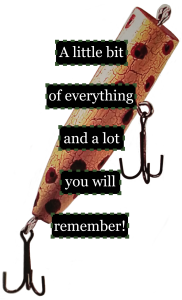 ince 1912 we have been offering the traveling public the only free roadside view of the awesome Tallulah Gorge, right from our covered, overlook porch. Once you take in the beauty and grandeur, step into our shop and revisit a time when sodas were in glass bottles and toys were powered by a child's imagination. You will find many things to delight your fancy, things that have been delighting people for generations. See our vast collection of:
Reproduction tin toys, nostalgic gifts and souvenirs, mountain playthings, regional books and hiking guides, candles, jewelry, cabin accessories, knives, and much more! We are also proud to offer a wonderful assortment of LOCALLY MADE items, gifts MADE IN THE USA, as well as FAIR TRADE items from around the world. 
While shopping and enjoying the view, grab an RC and a Moonpie, an old fashion Coke in a glass bottle, or a refreshing cone of ice cream. Out on the porch, take in the scenery, relax in our ever popular rocking chairs, and see what travelers have been enjoying for years!